Powerfully Simple!   –   Concepts, Strategies, & Action Plans
For the serious business owner hungering for a business that generates the kind of predictably consistent results you've only dreamed about so far and yearn to experience the lifestyle freedom ensured by financial wealth and personal income levels only the top 1% of businesses EVER achieve…
I believe you are here because...
Your Business is Under Performing.
You Want More Sales Revenue.
You Want More Sales Ready Leads.
You Want More Business Growth.
Nothing Seems to Work Anymore.
If so, we MIGHT be able to help you, but neither of us knows that YET!
So, we'll each need to walk through 2 steps to determine that.
Your First Step:

 

Decide

  –

Does our Value Proposition align with your plans?
Our Solutions: focus on building a unified strategic approach to consistently create business growth and effective implementations for your organization making your efforts predictable and sustainable .
A BestFit Solution, guarantees delivery your most desired results, because they align with your…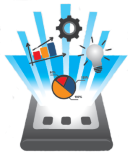 Culminating into a

Success Protocol

where…
You're doing the right things, in the right ways,
at the right times, with the right people, for the right reasons.
Your Second Step – Begin A Conversation
Let's build some trust, and determine if BestFit Solutions can help you achieve your goals.  This is your most important step of all.
How about we start with…
What We Offer: Service
& Expertise.
Our Services help you:
Gain Knowledge.
Build Skills.
Ensure Accountability
Create Measurable Performance
Take Decisive Action & Implement
Expertise grounded in foundational & proven strategies using evidence based methodologies, battle tested in the Real World University of Business in these focus areas.
Who we help.
Our requirements.
Who We Work With:
1) Clients with an active and healthy business already.
Our services are for companies that are up and running already and simply want to move a lot faster and a lot farther.
We do NOT work with:
Get Rich Quick Schemes
Adult Themed Material
Unfunded Start Ups
2) You already have a flow of leads and customers.
This means that you're getting consistent traffic (however little) and making sales already. You're running ads, you're promoting, and you're selling your services. You don't have to be a household name …You just need to be PRESENT in your market.
3) You have a good, solid product and a good reputation. Everything we do together will not only be bringing you more sales and profits, but we'll be doing it in a way that creates MASSIVE goodwill in your market.
That's it!    Those are all our requirements.
Our services are NOT for all businesses.
We would love to help everyone that has requested our services. As the word is out after assisting hundreds of business owners achieve high-levels of success.
We select the clients we work with very carefully and have a reasonable set of criteria that needs to be met in order for us to proceed. We only work with a limited number of clients at any given time to ensure maximum attention to detail and your company's ultimate success.
If you meet the criteria outlined and would like to speak with us personally about getting your most desired results, we'll happily set aside some time for a conversation with you.
Here's how our process works: First, you'll help focus our discussion on your specific needs; so it returns maximum leverage for your time.  This a accomplished using our Begin A Discussion form.
Don't worry, it's simple and unobtrusive.
We just need to know what you're selling, get an idea of what you want to accomplish, and such… We'll painstakingly review your goals, your offers, and so forth … and we'll discuss a personalized plan to grow your revenues… based on the exact same processes generating millions for our clients right now.
Your initial call will be between 45 and 60 minutes
According to the US Census…
97.8% of business NEVER reach $250,000 in sales.

99.1% NEVER reach $500,000 in revenue

Only 0.1% EVER reach $1 million dollars in sales.
According to the Association of Business Brokers,
the best chance of selling your company comes
when annual revenue exceeds $1 million

74% of marketers spend > $50 for every new lead

74%

74%

5% marketers spend > $1000 for every new lead

5%

5%

Nurtured leads average 20% higher transaction size.

20%

20%
Are you maximizing your ROI on these investments?
.... Now my #1 focus is to get the commission structure done.
The goal is to
encourage the opening of new accounts,
keep the current accounts enlarge the sales revenue, and
increase profits.
.... the plan of yours is good for reaching those goals.  Thanks so much for helping me to restructure the company.
"David and his team should be a top choice by any company seeking to maximize their IT investment. His industry knowledgeable coupled with his innovative approach to streamlining processes and better integration of new or existing applications, will be an asset to any company trying to move forward in today's economy."
.... I would like to nominate Dave Brydson of BestFit Solutions, as a candidate for Vendor of the Year recognition.

For several years he has been a dedicated partner to OVS's efforts to move forward... Clearly, his efforts are not usually known to, or seen by, most of our associates because what we do is behind the scenes of the daily money making and customer service operations.

Nonetheless, he is always a ready and willing partner in assisting OVS with solving issues where experience and dedication are required.

The difference is, Dave is always there for OVS when we need him and that dedication sets him apart from many of the others who do not provide the same "OVS Esprit de Corps!"

He has been an excellent resource for me to turn to for help or just for a second opinion on a challenging problem.